Like a Fine Wine...
We are getting better with time. With improved product offerings, fast and free shipping, and a penchant for quality, it's no wonder Kannaco has become one of the most trusted names in the industry. And we owe it all to our loyal customers, so, thank you! 👌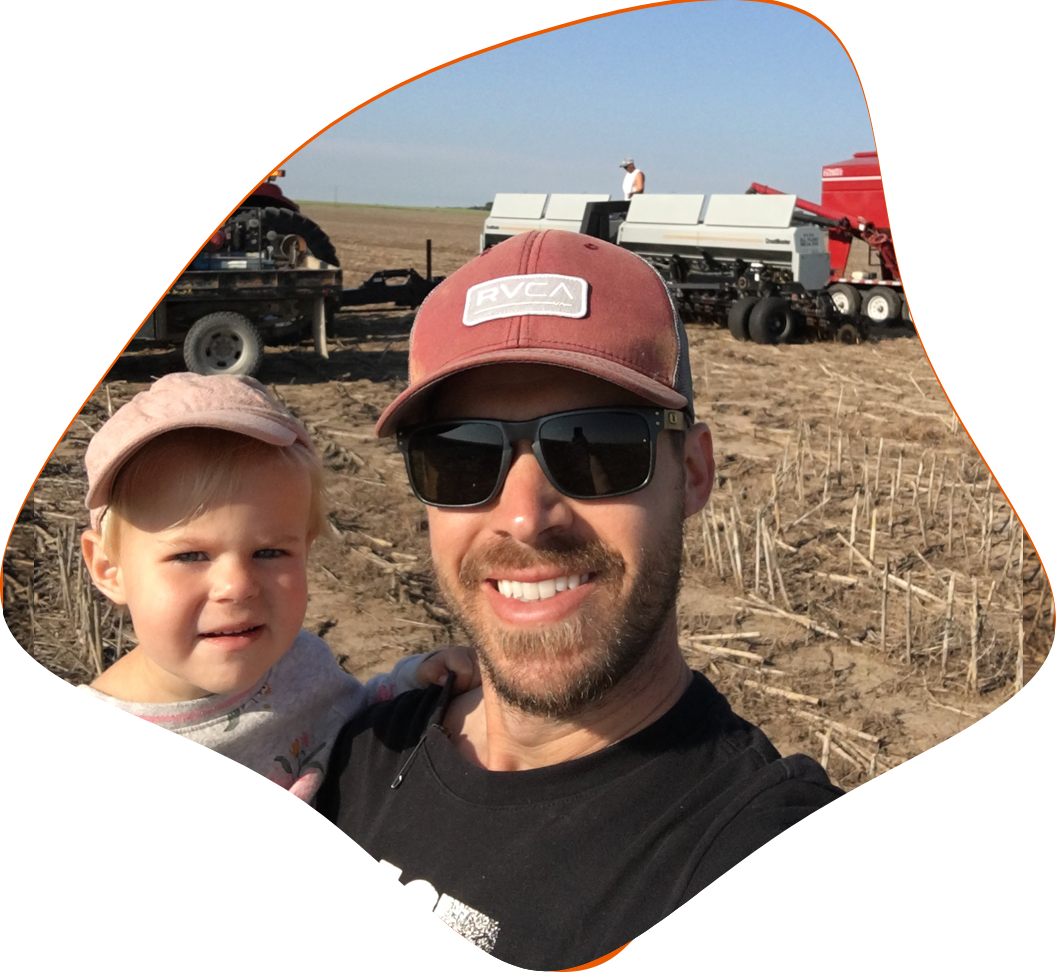 Our Story
Our CEO, James 'Jim' Garman, is a husband, a father, and a business owner. He is also a 5th generation farmer, an accolade he proudly embraced after his dad's passing in 2018. Shortly after, he began to act on an age-old vision, one he frequently talked about with his dad while living in California and one he hoped to one day start together. What crop would enable us to disrupt the traditional farming practices that had consumed our lineage for the last 149 years? Hops, lavender, grapes, something else? How can we use smaller tracts of land and develop a model to offer consumers direct access to highly transparent and organically-farmed products that come right out of the field?
That same year, the state of Kansas, where Jim grew up working on the family farm, learning the importance of hard work, responsibility, and accountability, had introduced their plan to launch an Industrial Hemp Research Program. As a long-time user and advocate of CBD, the stars couldn't have aligned any better.
By 2019 Jim had secured one of the first five industrial hemp growing and distribution licenses granted by the Kansas Department of Agriculture and executed on an opportunity to integrate a relatively untraditional business-model right in the heart of his dad's conventional farming legacy. Through his pursuit, he developed a multi-channel, vertically integrated model that supplies his customers a pathway to natural relief products derived from organically farmed hemp grown on the same land homesteaded 149 years prior in 1872 - known today as Kannaco.
Behind The Brand
We are a tight-knit group of genuine people who care deeply about our work's quality and our customers' well-being. We have offices in San Diego, CA, and Manhattan, KS. Our San Diego office is responsible for marketing, sales, and order fulfillment, whereas our Manahppenin location is responsible for our organic farming and distribution operations.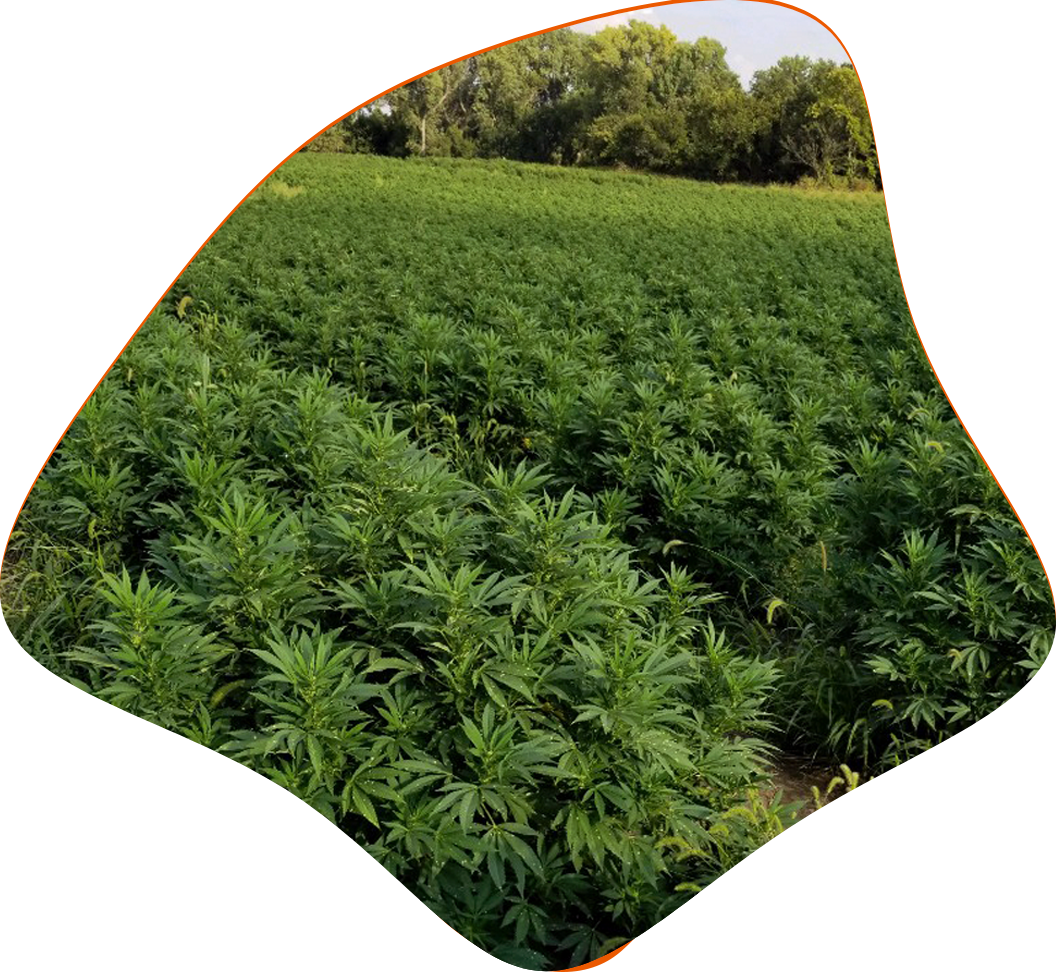 Product Design & Development

Manufacturing & Processing

Customer Service & Support

Kannaco Culture
Product Design & Development
We continuously invest our time and dollars in the design, development, and refinement of our product formulations to improve our ability to help our customers meet their needs. Beyond formulation, we're exploring scientific applications, efficacy, and safety studies, backed by scientists and medical practitioners. Our objective is to continuously develop and deliver superior products in formulations and form factors that make the most sense for our customers.
We're certainly not the first to say it, but it's true, a daily CBD routine comes with absolute value. It's the key to optimizing the undeniable benefits of hemp-extracted cannabinoids (CBD, CBG, CBC, CBN, CBDV). With calculation, at Kannaco, we carefully standardize cannabinoid concentrations at moderately higher levels in all of our products. Whether it be topical, ingestible, or sublingual products, we focus on providing our customers dosing flexibility and the opportunity to discover what fits them best.
Much like other supplemental products, it's our metabolism that decides what works best for us. There's no one size fits all. As a company, we feel the best thing we can do until we have developed the scientific means for improved precision, application, and delivery, is to offer targeted applications with sufficient cannabinoid concentrations.
Manufacturing & Processing
We outsource our hemp processing and product manufacturing to our Midwest-based partners because it makes the most sense for our customers. Through their cGMP, GFSI, Food-Grade, and FDA regulated facilities, they help us protect our customers' well-being and consistently provide them with high-quality products.
Customer Service & Support
Guidance, support, and education are our commitment to you. Many of the most recognizable CBD brands fall short in quality customer service and being available. We're here for you, so let's raise the bar together, shall we?
Kannaco Culture
We do what we say, and we say what we mean. Fundamental principles and core values are the foundation for all success.
Our products can only be as good as our team, which is why we invest in authentic and genuinely trustworthy people who not only share our beliefs but possess the expertise required to provide our customers with excellence. Our team members use and love the same product they are responsible for creating for you.
The People Who Power Us
Say hello to the driving force of innovation, the brains responsible for delivering continuous quality, the human beings behind the products our customers enjoy - Team Kannaco.